In No Particular Order of Importance….
Is a positive role model.
Sees players as people first.
Builds positive team cultures.
Can inspire by demonstrating.
Can inspire by showing empathy.
Keeps winning and losing in perspective.
Does not coach (string pull) player actions.
Uses mistakes as checks for understanding.
Understands the lessons of free play and what makes playing soccer fun.
Respects the game and the parts- players, coaches, referees, admins, parents.
Thinks and acts and respects players like a classroom teacher treats their students.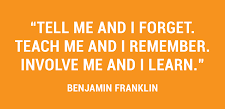 Is highly knowledgeable about soccer, pedagogy, and developmental psychology.
Can efficiently and effectively communicate with players of varying levels of ability and motivation.
Understands there is no long-term thinking for players who want to enjoy their soccer experience today.
Understands their players' age, ability, and motivation and caters to their coaching interventions/information/practice activities accordingly.